Net sales in SEK million*
Average no. of employees*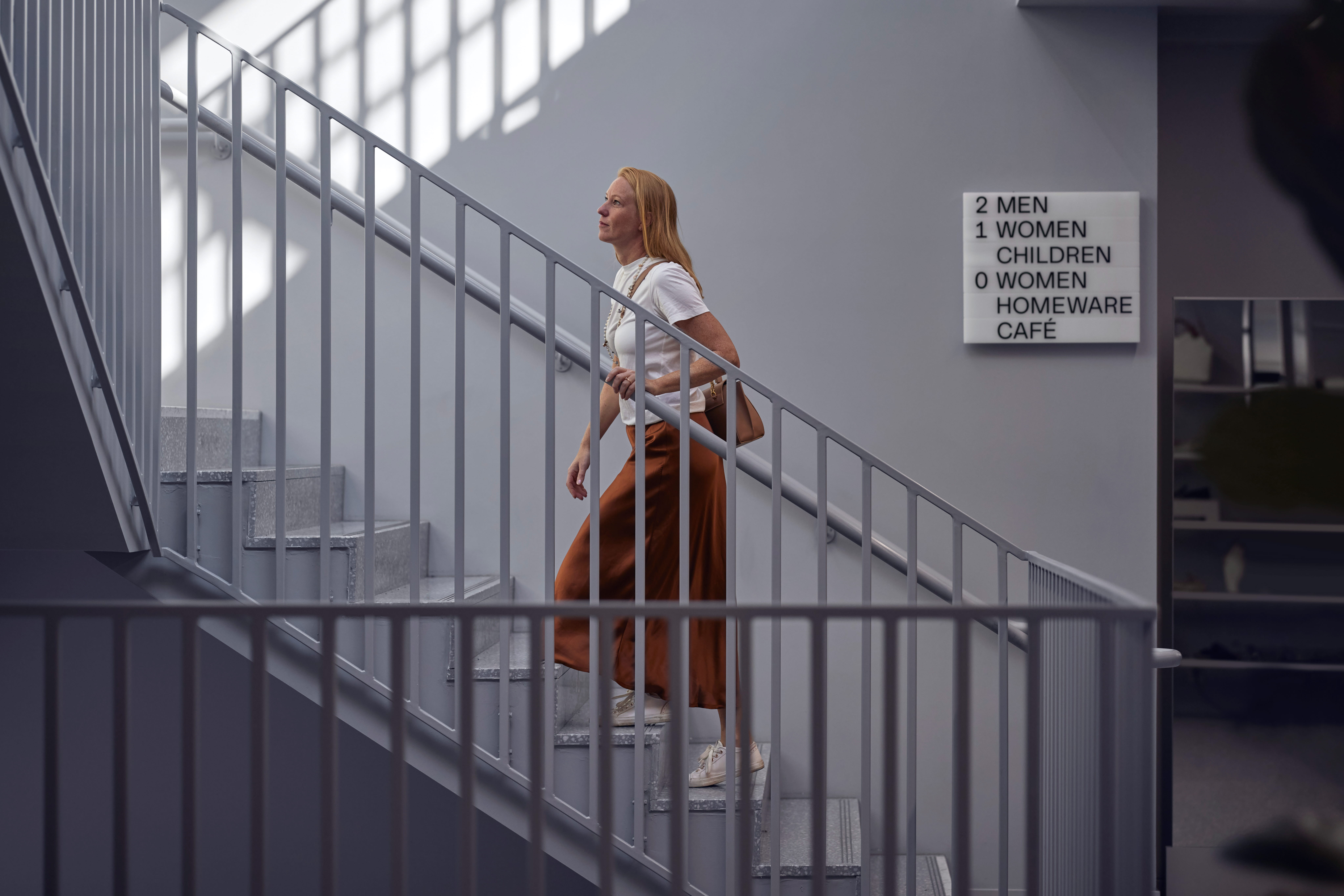 * Refer to the Financial Year 2021. EBITDA is reported excluding non-recurring items.
ITAB is what we create together with our customers
At ITAB we help customers turn consumer brand experience into physical reality with our know-how, solutions and ecosystem of partners. Together with our customers, we create effective solutions that contribute to versatile and inspirational consumer experiences. Our offering includes solution designs, customised shop fittings, checkouts, consumer flow solutions, professional lighting systems and digitally interactive solutions for the physical store.
With the consumer as our guide
By analysing the way consumer expectations and buying patterns are changing, we are able to support the physical store with the knowledge of how to satisfy these needs. Insights and a more in-depth understanding mean that ITAB, working alongside the customer, is able to create various solutions that differentiate the brand experience and ensure a rapid return on investments.
ITAB in brief
ITAB has operations in some 24 countries and 15 production facilities in Europe, South America, and China. We also have a network of partners across large parts of Europe. ITAB offers solutions in the following areas with services for analysis, insight, design, logistics, installation and maintenance:
Retail Interior
Together with our customers, ITAB creates modern store experiences through an iterative design process. Solutions that better display products, enable efficiency for both the consumer and the store with the help of innovative solutions and both traditional and environmentally friendly materials.
Retail Technology
ITAB offers efficient and inspiring solutions for entrance and exit as well as in-store guidance via both digital and physical solutions. Traditional checkout and self-checkout solutions, based on consumer analysis and insights, create effective solutions, optimal flows and experiences.
Retail Lighting
In line with increased knowledge about the way light affects people, lighting has become an increasingly central part of the store concept. During refurbishments and new construction, energy efficiency is also becoming increasingly important. ITAB develops, manufactures and sells complete professional lighting systems, light planning and light services.
Customers include the major retailers and retail chains throughout most of Europe. Business operations are founded on long-term business relationships and delivery reliability in combination with streamlined production resources. ITAB is currently the market leader of checkouts to retailers in Europe, and one of Europe's largest suppliers of shop fitting concepts and lighting systems. Our main customer segments include Grocery, Home Improvements, Consumer Electronics, Fashion, Café and Pharmacy, Health & Beauty.
ITAB has annual net sales of approximately SEK 6.5 billion and some 2,900 employees. The ITAB share is listed on Nasdaq Stockholm since 2004.
One ITAB
Our market and our customers have evolved significantly in recent years, as has consumer behaviour. To meet these changes, we have developed our business model in order to better support our customers, both today and in the future.
Together with employees, customers and consumers, we have created an in-depth understanding of the current and future needs of the market. This has resulted in a strategy we call "One ITAB", which has provided us with a clear and common direction for the Group. It is based on our strengths and future opportunities and clarifies our strategic goals and our business model.
Through our strategy, we not only have the opportunity to develop our current market position but, most importantly, it also provides us with the potential to keep up with the developments that are taking place, and to explore new markets where we can add value. Read more about our strategy One ITAB.
History
The foundations for ITAB today were laid when the entrepreneur Tord Johansson carried out his degree project at the neon tube manufacturer ITAB at the end of the 1970s. The company was experiencing difficulties at the time, and when his work, including his suggestions on necessary changes to the operations, was presented to the owners, Tord was offered the opportunity to buy the majority of the company. Tord accepted the offer and became the majority shareholder, and he was then involved in the business until his death in 2015.
The shop fitting operations was originally one of three business areas in the corporate group called ITAB Industri. This group changed its name to XANO Industri when the shop fitting operations were spun off as a separate company under the name ITAB Shop Concept. During the 1990's, ITAB Shop Concept started to expand its operations in Scandinavia. This expansion has continued during the 2000's with acquisitions in Sweden, Finland, Netherlands and Czech Republic. In 2016 ITAB made its largest acquisition to date when the company acquired La Fortezza Group with operations in Southern Europe, Russia and South America.